A trilogy of contemporary high school romances with themes of friendship, first love and loss, the Butterfly Novels can be read independently or as a series. Alex's story is first. It is continued in Sarah's. Then Rachel's. Check out each book below…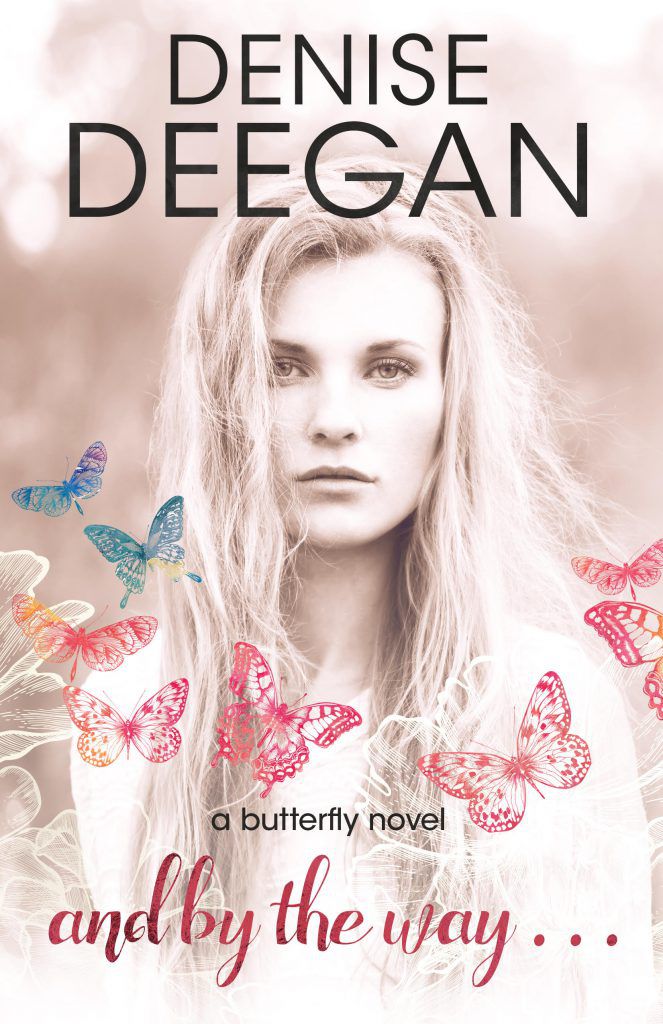 And By The Way…
Six months ago, Alex lost her mum to cancer and her dad, "The Rockstar", to work. Now, she doesn't do close. With anyone. That way, she won't get hurt again. Her friend, Rachel, just won't get the message, though. And that's a problem. So is David McFadden, a guy in their class who says he wants to help. Six months ago, he could have but didn't. Now, it's too late. The last person Alex is going to listen to is David McFadden. When he calls her Ice Queen, she'll show him just how right he is.
Extract
He just smiles and kisses me again. And now – someone, please tell me why – I'm kissing him back. I pull away, like I've kissed a toad.
"What are you doing?" I demand.
"Same thing you're doing," he says, his smile lazy now.
And suddenly it's not a boy in my class any more, but this windswept, tanned and totally hot guy who wears beads around his neck and plaited leather on his wrist.
What The Critics Say
"Deegan sure knows how to pack in suspense… Thrilling, unique, and nearly flawless. Highly recommended. Grade: A." LAUREN'S CRAMMED BOOKSHELF
"You know that little percentage at the bottom of your e-reader that tells you how much of the book is left. Let's just say I was sweating this one out until the very last few percentages!" BURIED IN BOOKS
"A journey through grief, love and self-discovery. It'll break your heart and make you laugh – both at the same time." DUBRAY BOOKS, Staff Recommended Reads.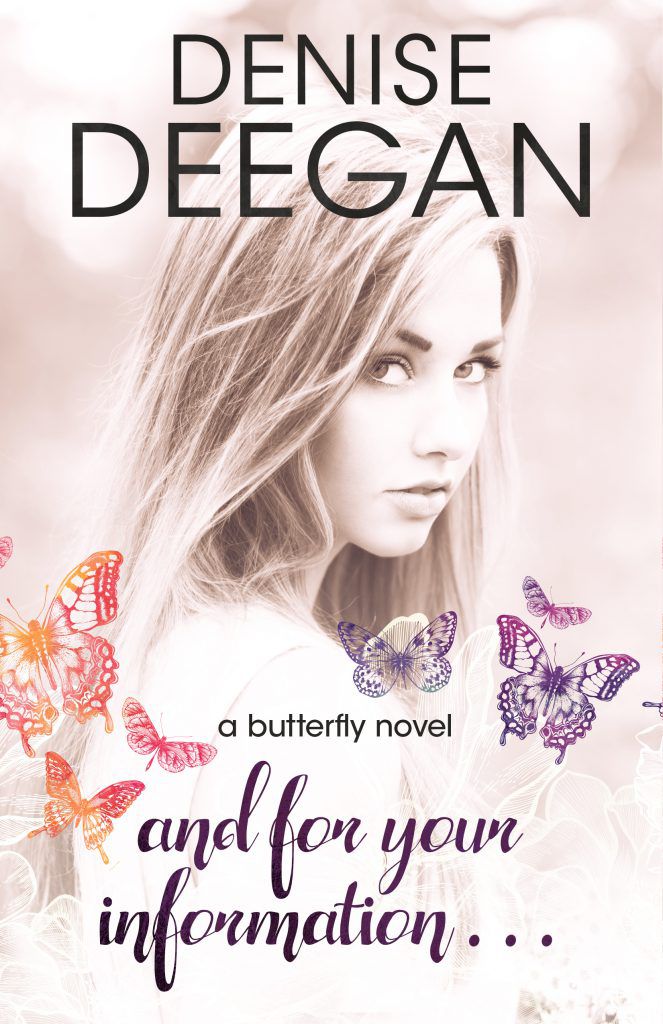 And For Your Information…
When Sarah's caught shoplifting, it feels like the end of the world – especially when her posh best friends don't have a clue about what it means to be broke. But forced community service introduces her to Shane – handsome, angry, and possibly the best thing that's ever happened to her. And the worst. Because Shane is sick. Can Sarah let herself love knowing she might lose?
For those who loved A Fault in Our Stars and Me Before You.
Extract
At my favourite cosmetics counter, I pick up an eye shadow. It's the colour of peacock feathers. When I move it under the light, it sparkles. I find a tester and try it out. It's amazing. It makes my eyes stand out. In a good way. Not like a frog's or those people you see with thyroid problems. I check the price. And put it back. I try to think of a way. If I went without smoothies for a week…. But then you can't exactly sit with nothing in front of you while your friends suck away for hours.
'Sarah?'
I turn. Rachel's holds up two eyeshadows. They're practically the same colour.
'Which one?' she asks.
I hesitate.
'Oh, what the hell, I'll get them both.' She smiles, like she's totally mad. She goes to the counter – so easily, like money's air.
Alex is at a clothes rail. But she's barely touching the clothes, just gliding the hangers along without really looking. I know she's thinking of David.
I look back at the compact. Would they really miss one? I mean, how many just roll off the counter every day and get kicked under? Not that I'd take one. I'm not that kind of person. I run a finger over the colours. Longingly. Then I slip one into my palm. Just to see how easy it would be…
What the Critics Say
"A beautiful story with a most amazingly endearing and flawed character. If I could have, I would have crawled into the book to hug Sarah. Truly wonderful. Read it." LUNA'S LITTLE LIBRARY
"I wasn't expecting such a heart-rending novel but Deegan is an amazing writer so shame on me for pre-judging this novel. I can't express how much I loved this book." BOOKFLAME
"This is just one of those books that really got under my skin. I just can't stop thinking about it." I WANT TO READ THAT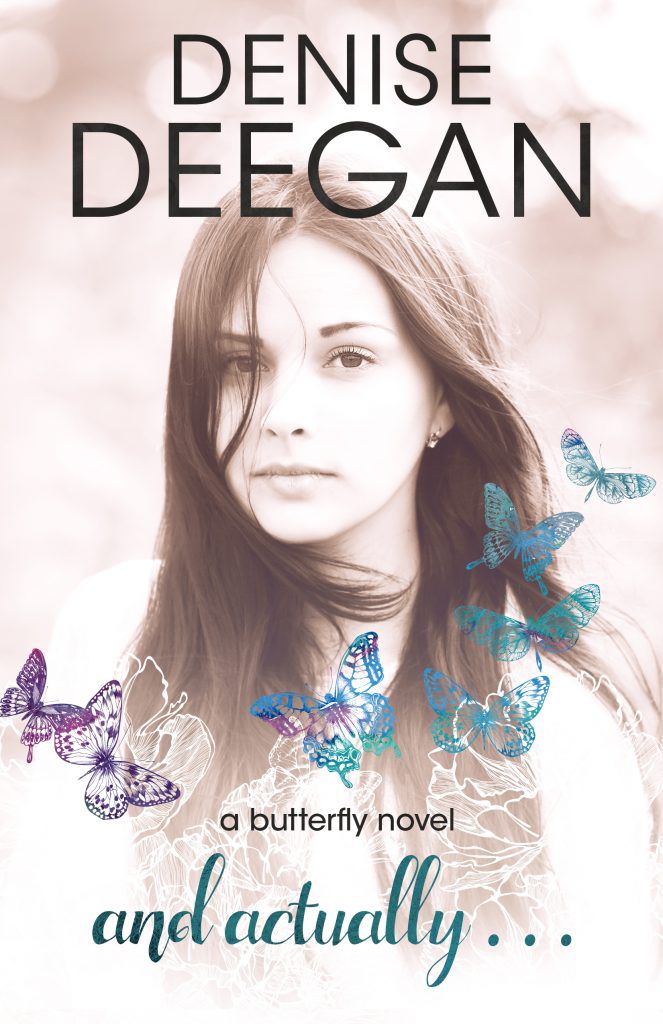 And Actually…
Rachel's friends think that she's the strong one. She has no idea how that happened. When she gets a part in a TV drama, it brings her face-to-face with Rebecca, a bully from her past. Last time, she ran. This time, it'll be different. She'll stand and fight for her future and her friends.
Extract
"Rach-el Dunne!" Rebecca says again and I know she's remembering. Everything.
I'm remembering too. All the names for stupid and what it was like to be called them. Having stuff stolen and worn to my face. How a smile can kill.
What The Critics Say
"Deegan gets into Rachel's head in a way that makes her sympathetic and not whiny, even when her life suck major balls." FOREVER YOUNG ADULT
"And Actually is a story about bullying and for anyone who's suffered, this will definitely hit a nerve. I think this would be a great book for anyone wanting to understand bullying better." LUNA'S LITTLE LIBRARY
"Sharp dialogue, realistic romance and characters so believable that they stay with you long after you've finished reading." KISS MAGAZINE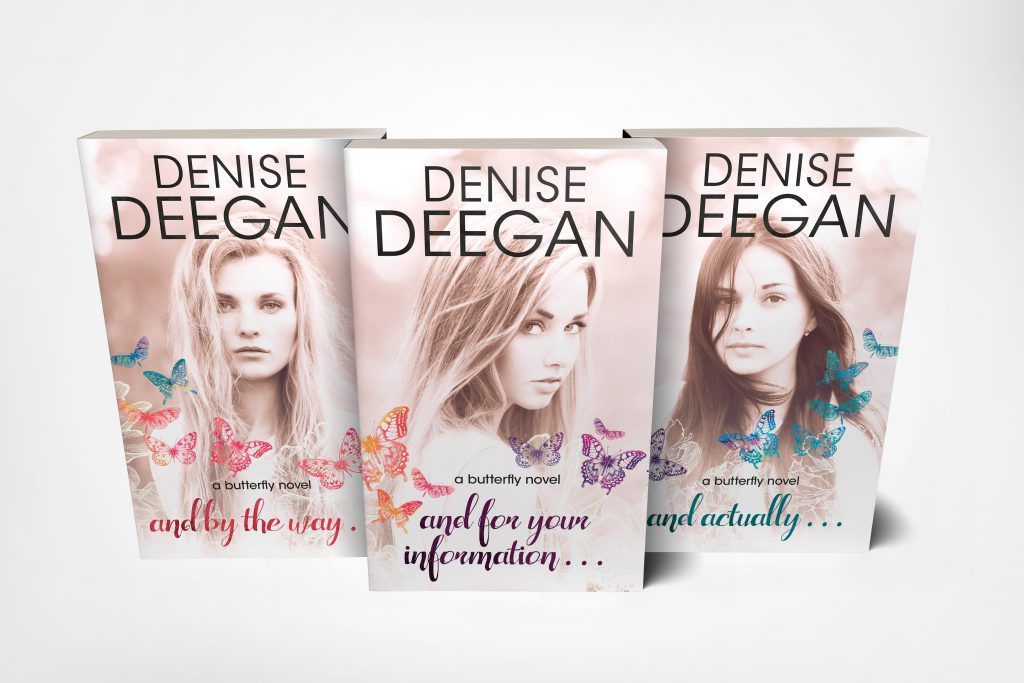 Box Set
The easiest and most cost-effective way to buy the series is as a box set. It is available free on Kindle Unlimited .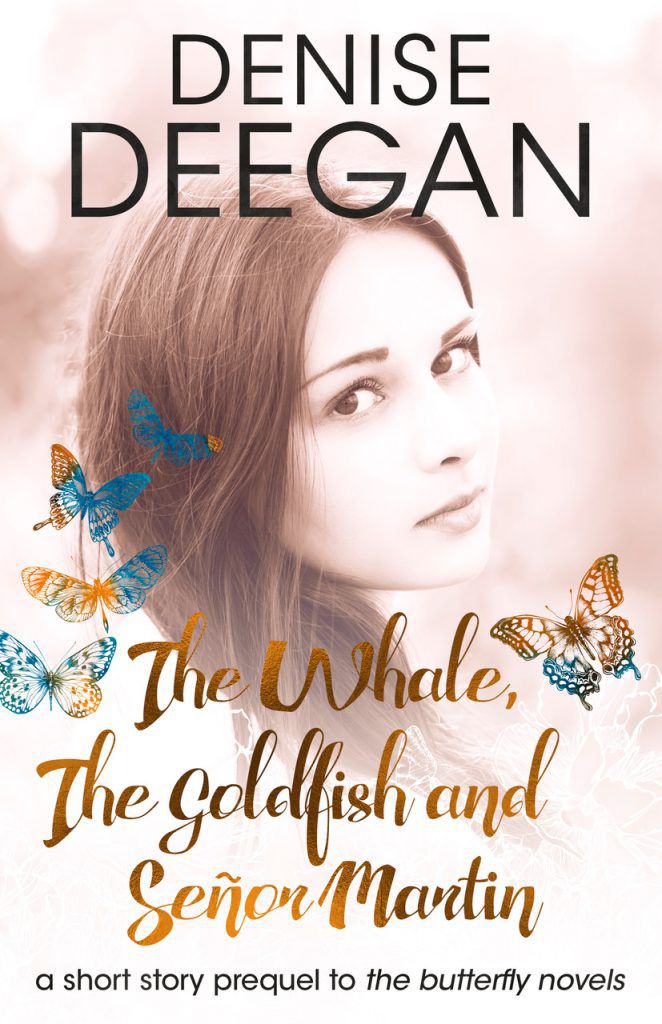 The Whale, The Goldfish and Señor Martin
For those who don't want the Butterfly Novels to end, go back to the beginning with this heartwarming short story about how the friends first met. Only 99c.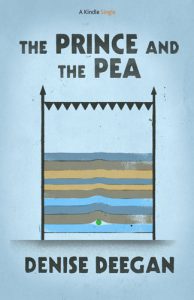 The Prince and the Pea
And if you still can't leave the Butterflies, read The Prince and the Pea. When Denise was writing this story, it felt as if it was being channelled through Rachel who, as any Butterfly fan will know, was not a fan of the original fairytale.